Okay blogging friends, this may be a little bit of a rambling but I am about to burst at the seams here. I am very frustrated. My creative juices are not flowing. I want to do so much with this blog and it doesn't seem to be going anywhere. I have prayed and prayed and prayed about it. I know the answer is to get a new site but now my problem is coming up with a name. If you ever read Proverbs 31 you know how perfect that type of woman is and how imperfect we all are. I do strive to be that type of woman but it is not touching who I am. So, I am looking for a name change! I would like your help if you don't mind. I'm begging here!!!
If you don't know about me you can read my profile and my post here.
Here is some more of who I am (I will highlight the words that are most important to me):
Positive look on everything. Although I am human and have my days.
I am a normal Mom and Wife, struggling with life but believing in my Lord and Savior is what gets me through.
I am a practical and simple person.
I am unfortunately, a procrastinator and hoping that I can beat it!
I want to be successful, I want to be remembered as the person who reaches out to others because of the love in my heart even for the strangers.
I am a big dreamer. If you have been following me you know of my dream of owning a bed and breakfast in Charleston SC.
I also do have some decorating style in me but I am now living in a rental that I am not allowed to do anything with (including hanging stuff). Hopefully that will change soon!
Family is very, very important to me but family in my mind is my blood, church and friends (even you!).
I miss my family in PA so much but I am happy with my life with my husband at the beach.
I want to be happy but most of all joyful in everything!
Noticing blessings are very important to keep my positive attitude.
I struggle to be creative (I used to be very creative, not anymore.) I am striving to be that person again! (Doesn't look like I'm getting too far as you see in this post! Ha-Ha).
My 100th post is coming up in about 4 weeks and I would like to have changed it by then along with hopefully some giveaways, advertising and guest posts on my new site. So I am still waiting to hear of any insight ANYONE can give to help me in these areas. Also, if you are someone that is willing to give something I can giveaway and/or willing to do a guest post please contact me!!
I have so many great ideas for a new start along with taking some of the things from here. I've got a list or two, ha-ha! I believe that God has placed this change on my heart. I am determined to do it!
Thanks for listening, thanks for helping and thanks for the encouragement you give!!
And while you are at it go check out this fabulous event!!
My favorite gal has wrote a book to help people like me!! Yippee!!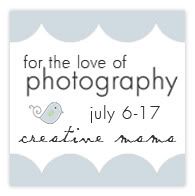 Here is a photo of me that my 6 year old took this weekend. She didn't do too bad! Although, I'm not fond of photos of me! It was hot and my hair was crazy!! LOL!
Blessings!
Chele